Avatar: The Last Airbender Katar Cosplay Reviews
Posted on February 26 2021
Hello there!
Here we are in a new, fresh and fantastic review! I told you i'm enjoying a looooot with Avatar The Last Airbender and it will go for long! This time we are making a review of -katara cosplay from CosplayClans with the great wig from them too!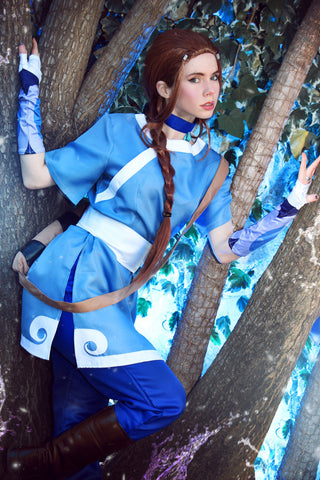 This cosplay is made in few but very accurate parts! It includes the main dress, the pants, the belt, the necklace, a backpack and both wristbands.
All of them is made with a polyester fabric, very soft and confy. The wristbands and part of the backpack are made with spandex to give them a little elastic point. The whole costume is perfectly sewed (We had to reforce the gloves but only few sewed points only) with very strong seams, specially the details of the dress. All the white edges and the little curls on de down part are very clear and well done. As well as the printed pictures on the gloves!
The form of the neck is a important detail of the costume. You know that simple designs must be very accurate to work well, and CosplayClans get it fantastic.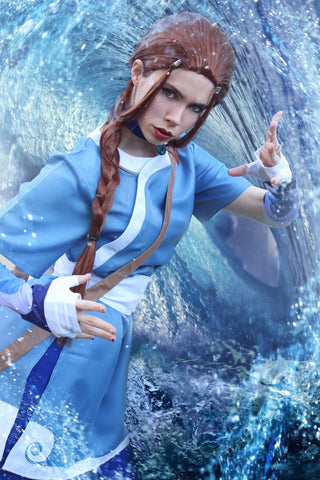 This time, I asked for the M and it was the perfect choice. The dress look a little big at first but it gets fitted with the belt. The belt is attached with velcro so you can adjust it with no problem. The pants were also perfect for my hips (90cm) and long enough. The necklace was the only thing that was a little big but I attached it with a pin and it's perfect! All the parts are very accurate, easy to wear and the textures and details match perfectly with the whole costume.

The backpack is very light! it's just like the design, but it's made in a way it very easy working with it.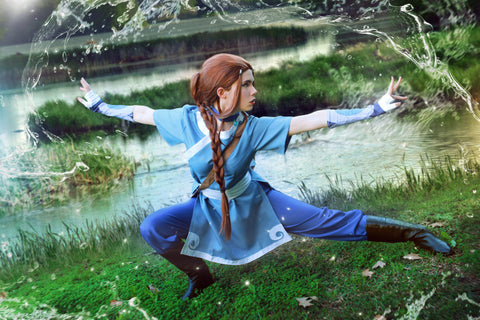 The Katara wig is veeeery fluffy! It's soft and full of hair.You know I always have problems wearing short-haired wigs, specially those ones with no-fringe or hair on the face. But this one was large enough for all my hair! The color is a little lighter but I love how it contrast with the costume. It is made of the latest matte high-temperature materials and they make the braid appart. It makes easier styling the hair and get the best results!
After using it, if you are thinking on washing it, hand wash in cold water and hang to dry. It's that simple!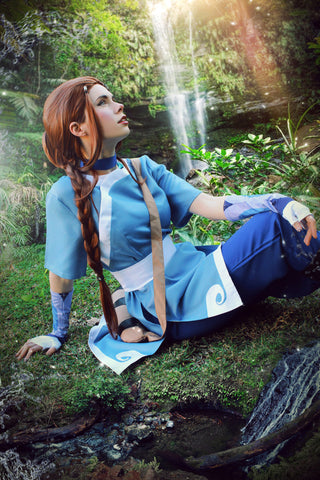 With all of these points, i think they get a very good product and they get very well the whole look of the design. If you need a custom size, it's also avaliable.