Emilia Cosplay Review From Re:Zero Starting Life in Another World
Posted on July 10 2020
Hi everyone, this time I have just received Emilia (Re:zero) costume & wig from CosplayClans! I hope you like this.
First I'm going to show you the wig.
About the wig, it is better than I expected: it has a lot of hair and quality, it is enough length, I'm in love.
Wig is 100 cm long. It includes hair's rose.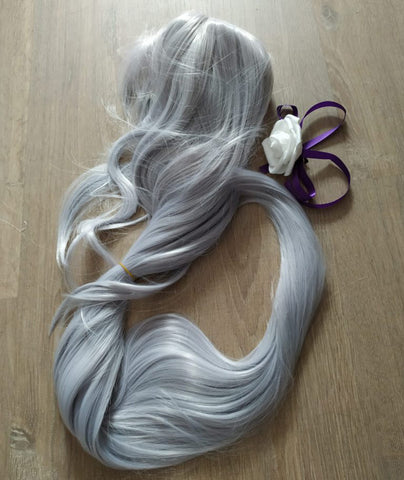 Wig cap is adjustable.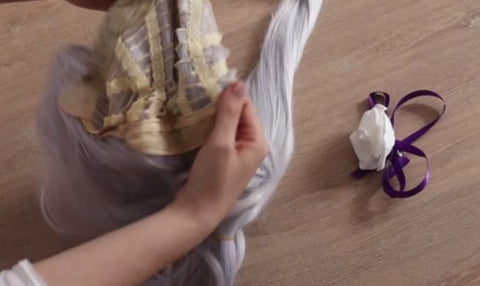 As you can see, it has a fake hairline, which gives more quality.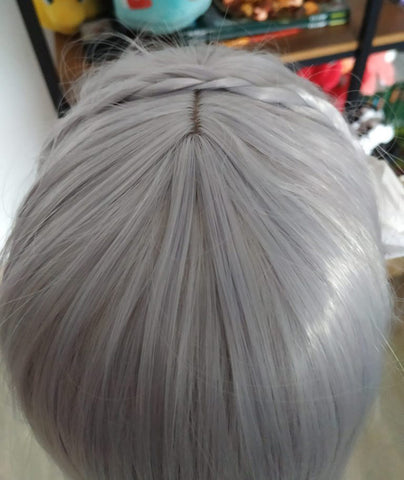 Here you can see the wig. It is lighter than in the photo.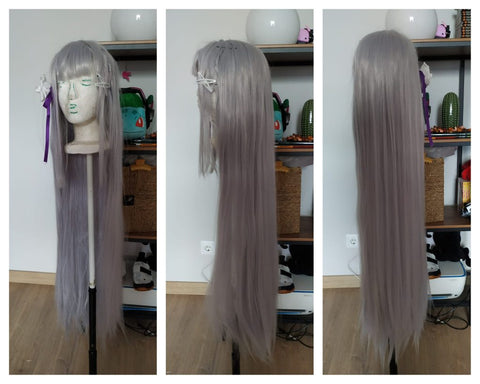 And now it's costume's time. It is a L size and it is made out of polyester.
Costume includes dress, skirt, socks, hair's rose and ears.
As you can see, the dress is really detailed.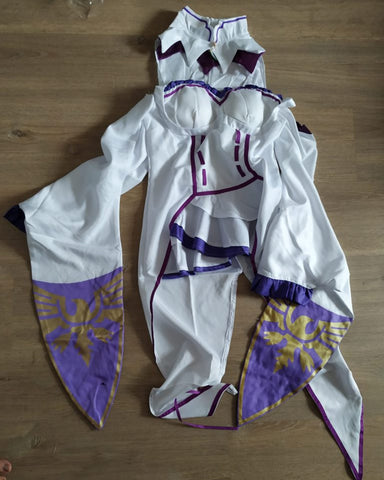 Here you can see the sleeve's detail. It is painted.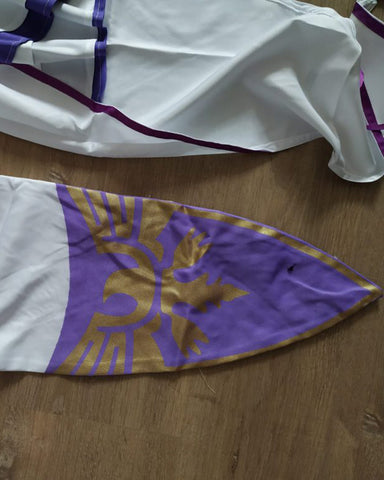 With this costume you don′t need to wear a bra. It also includes the neck's jewells.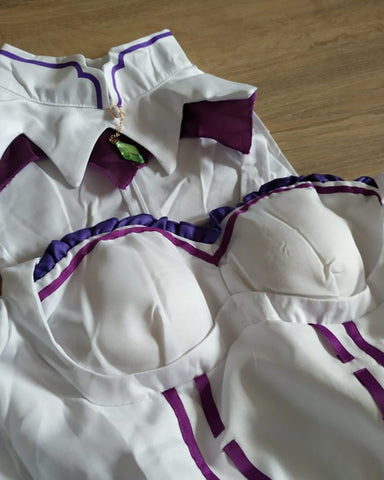 And here you can see the sleeves' volants and the downside.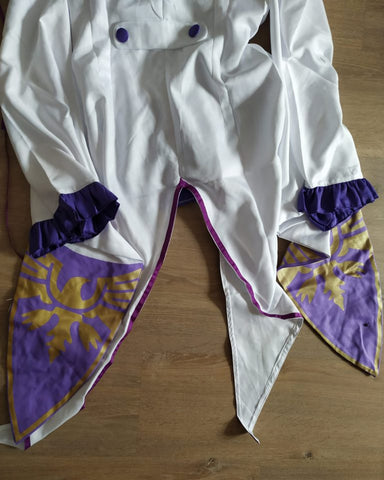 Skirt's length is really good bacause it isn't too much short. it has also a invisible zipper.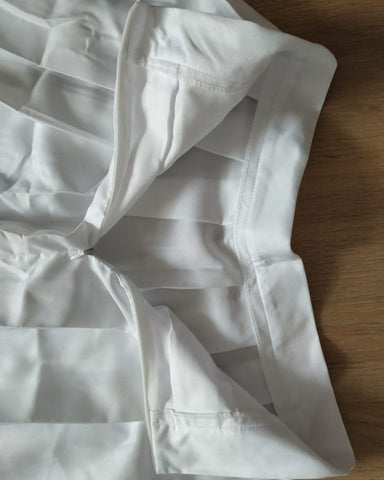 Socks are made out of lycra. It has a elastic band inside in order to fits the leg better.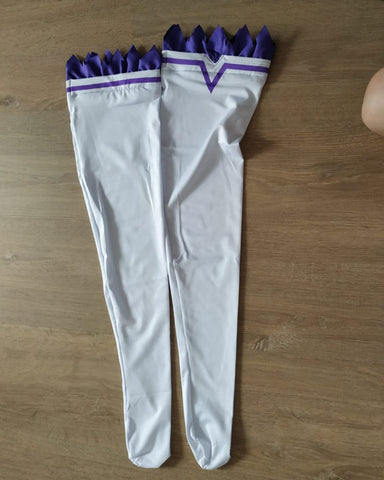 And finally here you have the white clips. Ears are also adjustable.
Tips:You can ironed the costume before the photoshoot.
And here you can see how the costume looks like. It fits me very well.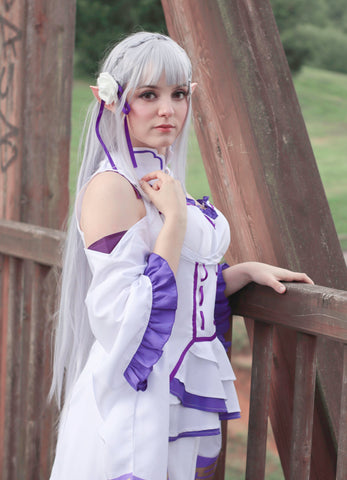 Cosplayer: @shiroychigo (ins)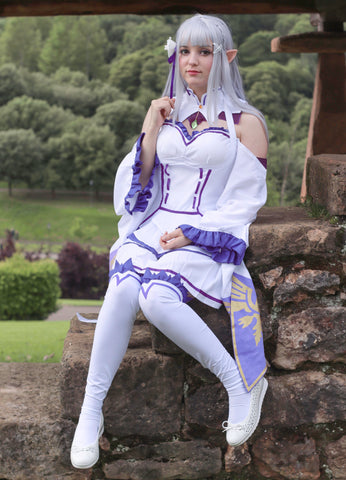 I really love the costume. It fits me nice and I really love the fabrics because it doesn't shine. Also, it includes all the accessories (such as ears, hair accessories,…) and it is really good because sometimes find that kind of things are difficult. I only need to find a white shoes and I'm so happy.