League of Legends Seraphine Character Introduction and Cosplay Wig
Posted on September 07 2020
  Riot Games recently released news about many new heroes one after another. One of the new heroes is very special, she is Seraphine, a very pretty heroine. Riot created a Twitter and Instagram account for Seraphine more than two months ago.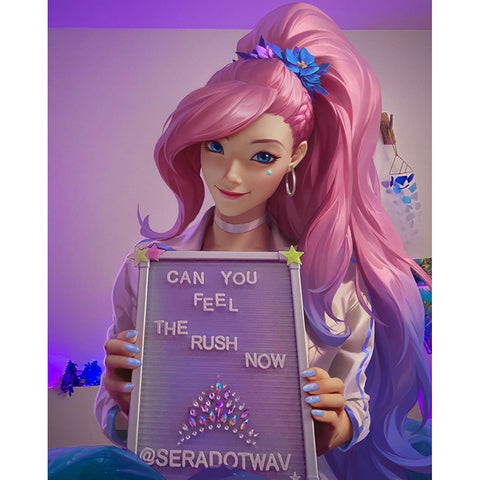 Credit: @seradotwav (ins)
  According to Seraphine's Twitter introduction, she is a songwriter and producer. On social accounts, she shared photos of her daily life and work, this has attracted a lot of fans to follow her. Maybe Riot wants her to be a virtual YouTuber? These two social accounts are Seraphine's virtual images. Of course, at the game level, the hero model cannot be portrayed so delicately, but judging from the current avatar, Seraphine is a beautiful girl. Especially her long pink gradient purple wavy hairs, make her look more youthful and pretty. This also makes many cosplayers want to cosplay her.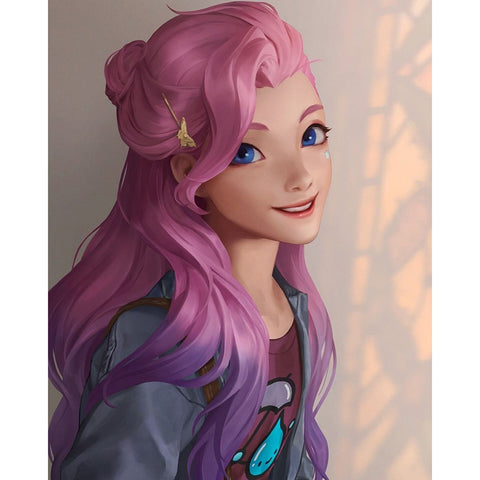 Credit: @seradotwav (ins)
  The wig from cosplayclans cosplay online store it's a good show Seraphine's wig. The wig not only have high-density. Its material uses new non-reflective synthetic high temp fiber. Compared with ordinary synthetic high temp fiber, it can show the truest color of the wig under different light without causing any reflection.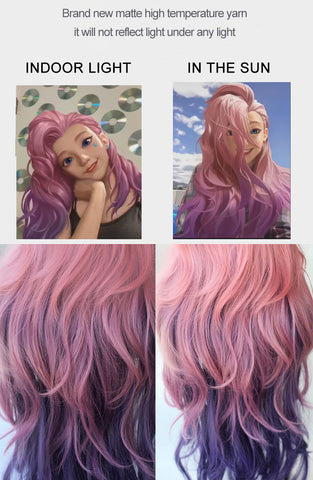 The cap material uses the new lace stretch net, it can better wrap your head while maintaining good breathability.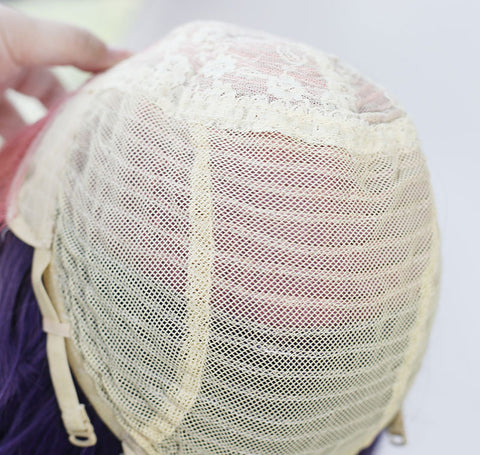 The wig has been styled in advance, you don't need to do too much trimming, you can use it directly with simple care.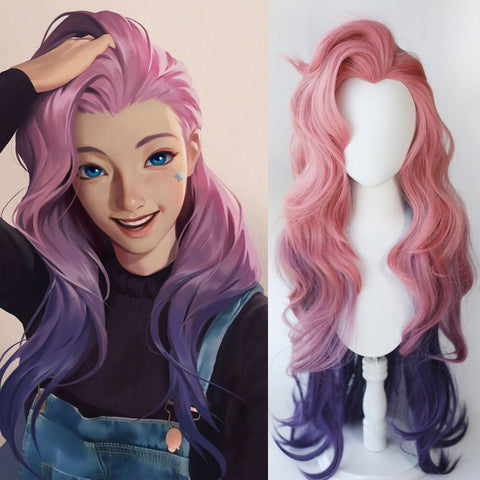 Anyway, Riot always brings us a different surprise, We also look forward to Seraphim's performance in the League of Legends Arena.